Strategy & Operations Manager, Commercial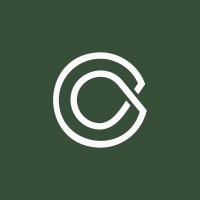 CCX
Operations · Full-time
Washington, DC, USA
Posted on Thursday, August 24, 2023
CCX, a Europe and US-based technology company, is hiring a Strategy & Operations Manager for the Commercial Team. The Strategy & Operations Manager will be responsible for supporting our most important customer engagements. This will involve working across the CCX team and directly with senior leaders at our customer organizations.
The right candidate must bring a cross-disciplinary and commercial mindset to tackling sales and strategic challenges and excel at project management.
This position will report to our Commercial Head, and work closely with our COO, CEO, and directly with customers on a daily basis.
This position will be based in our Washington-DC area office, and will require being in the office 2 days per week, monthly travel to New York, and travel to Europe once or twice a year.
We envision this as an 18 to 24 month position, at which point, the cross-functional nature of this role lends itself to multiple advancement paths within the organization for high performers.
Alternatively, this can be an ideal role for someone looking for a pre-MBA position. Apply via e-mail to jobs@ccx.tech
Responsibilities
Commercial strategy (30% of time)
Act as a thought partner on key strategic initiatives across the commercial portfolio, including sales, marketing, operations, and product
Liaise with CCX Product and Engineering teams to ensure product roadmap is aligned with commercial objectives
Organize and support the quarterly sales review and strategic plan
Keep apprised of developments in pharmaceutical pricing and related industry newsand its impact on the CCX business
Commercial operations (40% of time)
Manage and prioritize customer and market feedback to inform product development
Support ad-hoc customer requests and deliverables in an effort to help close new sales
Work with Commercial Team to maintain the sales CRM and monitor the sales funnel
Collaborate with Commercial Head to produce monthly and quarterly sales reports
Customer success (30% of time)
Own the project management of external facing customer engagements, including new customer onboarding and implementations
Support (and over time, lead), weekly and monthly meetings with customers
Maintain project plans, track internal and customer deliverables, and ensuresuccessful delivery
Skills & Experience
Excellent written and oral communication skills
Extremely organized with strong attention to detail
Motivated, self-starter, able to get things done with minimal direction
Comfort interacting with senior management (internal and external)
Ability to switch between high-level strategic and tactical thinking throughout the day
Commercial mindset and customer centric mentality
Ability to work on multiple projects in a fast-paced environment
Comfort with uncertainty and solving ambiguous challenges with limited information
Well versed in Excel and PowerPoint
1-4 years of experience
B2B SaaS and/or life sciences experience (nice to have)
About CCX
CCX is a soware company building and deploying the tech stack for pharmaceutical market access. CCX is based in Switzerland and Washington DC with offices in New York, San Diego, London, and Armenia. PharmaCCX is backed by leading investors including Accel.
Benefits
We provide employees with health, vision & dental insurance (free for employees and low cost for families)
You are eligible to participate in our 401k plan and we provide you with AD&D insurance and you can add your own supplemental life insurance
Detailed Information on our benefits can be found at this link.
We understand the value of time off and expect employees to take a minimum of 3 weeks off per year, as apart of our unlimited paid time off policy
We offer 12 weeks of Parental Leave (whether you are the primary or secondarycaregiver and whether through adoption or birth)
CCX is an equal-opportunity employer. We do not discriminate and will not tolerate discrimination by any of our employees. Employment will be based on merit, qualifications, competence, performance, and business needs.
CCX is an equal opportunity employer.