Sales Execution Manager - Las Vegas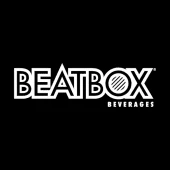 BeatBox Beverages
Sales & Business Development
Las Vegas, NV, USA
Posted on Wednesday, November 1, 2023
WE DEVELOP INNOVATIVE BEVERAGE BRANDS FOR THE NEXT GENERATION OF DRINKERS.
Born in Austin, TX. BeatBox Beverages is a collection of millennial founders and established industry veterans developing innovative beverage brands for the next generation of drinkers. BeatBox Beverages was founded on the belief that future generations will continue to demand products that authentically connect with their lifestyle. Our mission is to create cutting-edge beverage brands that speak to innovative individuals.
Sales Execution Manager 2024
Reports to Region Director
Job Summary:

The Sales Execution Manager will be responsible for driving sales and execution of BeatBox Party
Punch, with distributor partners through targeted accounts in the assigned markets. Primarily
executing all National/Regional/Local Chain Programming, along with their Independent account
base.

Duties and Responsibilities:
 Garner and maintain strong relationships with distributor, targeted retail accounts and retail
chain customers.
 Drive distribution, display execution and merchandising standards
 Ensure distributors have all necessary tools (POCM, Sales sheets, programming info, etc.)
to execute in the marketplace.
 Execute retail chain programming.
 Effectively manage resources and budgets and keep territory sales growth in line with
company revenue goals.
 Identify Pricing and programming opportunities, providing feedback to Region Director or
Commercial Manager, to build a strategy around them and work with distributor to execute.
 Identify event opportunities in your area that will translate national programs into successful
local activation through product sampling, event partnerships, on-premise & off-premise
activations.
 Align with Region Director, Commercial Managers & Field Marketing Specialists to support
activations, merchandising, and sales blitzes in your area.
 Develop relationships with on premise managers, off premise managers, operations
managers and distributor sales and marketing departments.
 Ride-along' s with distributors to help with sales support and ensure the proper BeatBox
brand selling story.
 Adherence to CRM Platform for ALL in market store visits achieving monthly (180), quarterly
(532), and annual goals (2128), set for, but not limited to sales, distribution, displays and
shelf space.
 Visit an average of 45 accounts per week or a minimum monthly total of 180 accounts
monthly.
 Daily / Weekly recaps to be delivered to respective distributor and Region Manager.
Education/Experience
 2 years' sales experience in the beverage alcoholic industry preferred. Experience working
as a distributor or supplier preferred.
 Bachelor's Degree preferred.
 Must live within Primary assigned Sales Territory.
 Existing relationships with key chain and independent accounts preferred.
 Effective communication and presentation skills.
 Ability and willingness to work nights and weekends as necessary, start-up company in
hyper-growth mode.
 Proficiency in Microsoft Office and the ability to learn and adopt company software
applications.
 Valid driver's license and acceptable driving record.
BeatBox Beverages provides a fair and equal employment opportunity regardless of race, color, religion, national origin, gender, pregnancy, sexual orientation, gender identity/expression, age, marital status, disability, or any other legally protected characteristic. BeatBox Beverages hires and promotes individuals solely based on qualifications for the position to be filled and business needs.