National Accounts Manager - Liquor Channel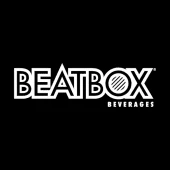 BeatBox Beverages
Remote
Posted on Tuesday, October 24, 2023
WE DEVELOP INNOVATIVE BEVERAGE BRANDS FOR THE NEXT GENERATION OF DRINKERS.
Born in Austin, TX. BeatBox Beverages is a collection of millennial founders and established industry veterans developing innovative beverage brands for the next generation of drinkers. BeatBox Beverages was founded on the belief that future generations will continue to demand products that authentically connect with their lifestyle. Our mission is to create cutting-edge beverage brands that speak to innovative individuals.
National Account Manager- Liquor Channel
About the Position
The National Account Manager for BeatBox Beverages is responsible for developing and increasing the company's business & executing the sales and marketing programs for key national chains. The primary function of this role is to sell-in and influence organizational key retailer partners through communication and consistency. The National Account Manager must be critically aware of industry best practices, national competition, and overall alcohol beverage strategies. They will need to build working relationships with local wholesaler KAMS and effectively communicate execution plans to the internal field sales team and all distributor partners.
The National Account Manager will need to utilize data to analyze organizational performance in key accounts and identify opportunities for growth. They will need to work closely with Trade Marketing Director to develop programs that align to retailer's strategies. The ideal candidate is a passionate, self-motivated, and a detail-oriented team player who is committed to the success of our customers.
Duties / Responsibilities:
Sell new and expanded distribution of BeatBox brands to national retailers. Experience working with Total Wine & More, BevMo and ABC Fine Wine & Spirits is a plus.
Wire with key retailers's local district managers and regional ordering captains.
Develop a strong understanding of client business needs and pain points and develop plans to address those needs.
Clearly and concisely communicate sales results to BeatBox sales team and distributor networks to ensure execution of retail plans and promotions.
Build diligent and detailed follow up plans on all new distribution and promotional activity.
Manage budget allocations, ROI, and other financial responsibilities.
Execute account plans and retail budget in order to maximize set sales goals.
Manage Travel and Expense as well as BeatBox budgets in order to maximize ROI.
Preparation and delivery of detailed and professional sales presentations for account business reviews and sales calls.
Uncover opportunities and grow volume in target account base.
Performs additional responsibilities and duties as assigned by management.
Required Skills / Abilities:
Proven track record in building good relationships with retail customers, internal associates and wholesalers.
Demonstrated ability to take the initiative to gather and use customer feedback to identify customer and market needs and challenges.
Demonstrated diligence and ability to follow through on all commitments (internal and external stakeholders).
Excellent written and oral communication skills and must be able to communicate effectively across all levels of the organization.
Geographic location flexible but must be in a city with access to major airport.
Demonstrated ability to achieve performance goals with a minimum of direction.
Proven analytical skills and understanding of syndicated data and its applicability to beverage alcohol categories is required.
Travel 50% of time.
Education and Experience:
A Bachelor's degree preferred or equivalent job experience in the consumer products industry.
A minimum of 5-8 years sales experience in the beverage alcohol industry with a minimum of three years experience selling to Off-Premise chain retailers. A strong understanding of category management is required.
BeatBox Beverages provides a fair and equal employment opportunity regardless of race, color, religion, national origin, gender, pregnancy, sexual orientation, gender identity/expression, age, marital status, disability, or any other legally protected characteristic. BeatBox Beverages hires and promotes individuals solely based on qualifications for the position to be filled and business needs.