Experiential Marketing Director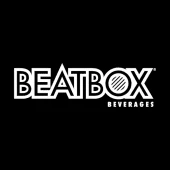 BeatBox Beverages
Marketing & Communications
Remote
Posted on Wednesday, October 18, 2023
WE DEVELOP INNOVATIVE BEVERAGE BRANDS FOR THE NEXT GENERATION OF DRINKERS.
Born in Austin, TX. BeatBox Beverages is a collection of millennial founders and established industry veterans developing innovative beverage brands for the next generation of drinkers. BeatBox Beverages was founded on the belief that future generations will continue to demand products that authentically connect with their lifestyle. Our mission is to create cutting-edge beverage brands that speak to innovative individuals.
BEATBOX EXPERIENTIAL MARKETING DIRECTOR
The Experiential Marketing Director is responsible for the overall development, management, production and success of all BeatBox sponsored festivals across the US. This position will operate cross functionally with Field & Trade Marketing, Digital Marketing, Sales, National Accounts, Distributors, and outside vendors to drive BeatBox's presence within the festival landscape. The EMD will ensure quality event execution as well as supporting the negotiation and contract process for marketing and sales with event partners. Success will be measured through improving BeatBox's brand image and increasing consumer pull at the top festivals in the business regions.
RESPONSIBILITIES
Planning & Production
Manage all national & regional festivals, including BeatFleet.
Deliver on festival target, goals, 360 plans, production guidelines and standard event procedures to ensure consistency across BeatBox supported festivals.
Lead development process of all festival event plans ensuring alignment with BeatBox sales & marketing goals.
Manage festival budget.
Optimize budget and legal structure where needed.
Support Partnerships Manager in negotiations with festival promoters and follow through in a timely manner on contract execution including KPIs from all business departments.
Engage sales and distribution teams to activate festival programming in accordance with festival usage campaign guidelines and execution standards.
Drive the forecasting of event infrastructure in each region/wholesaler.
Ensure RD, SEM, FMS and wholesaler are in alignment and create inclusion in all elements of festivals.
Implement best practices to maximize brand presence and consumer pull in accordance with festival strategy.
Coordinate on-site activations, distribution and visibility with event partners and concessions.
Manage festival recaps and reporting, coordinate kick off meetings, manage conference calls and lead 360 activation planning and alignment.
On-Site & Off-Site Execution
Manage all on-site staff including roles/responsibilities, credentials, and executional performance related to festivals.
Coordinate delivery, set-up and strike schedules for all event infrastructure and activations.
Work with festival & event production stakeholders to secure proper storage facilities for BeatBox infrastructure.
Manage festival concessionaires & production stakeholders to ensure perfect on-site execution.
Manage external third party production companies to ensure BeatBox premium execution standards.
Lead 360 activation planning and execution by partnering with internal department leads including Field Marketing, Trade Marketing, Sales and Distribution.
Partner with internal teams on new tool development, creation and implementation.
Establish and strengthen new and current festival/vendor relationships ensuring that BeatBox is seen as an essential partner to festival success.
EXPERIENCE
5+ year's relevant experience in live event production and understanding of experiential marketing. Festival experience required.
Thorough understanding of all facets of festival and event production, brand marketing strategy and the ability to find creative and unique solutions.
Clear understanding and ability to navigate the modern festival and event landscape.
Experience managing significant budgets.
Strong negotiation and projection management skills.
Ability to gain buy-in from festival owners and vendors to ensure BeatBox is a must carry brand.
Bachelor's Degree preferred.
Fluent in English.
Travel 75-85%
BeatBox Beverages provides a fair and equal employment opportunity regardless of race, color, religion, national origin, gender, pregnancy, sexual orientation, gender identity/expression, age, marital status, disability, or any other legally protected characteristic. BeatBox Beverages hires and promotes individuals solely based on qualifications for the position to be filled and business needs.