QAQC Product Development Planner 2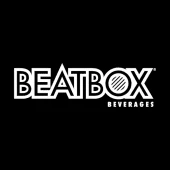 BeatBox Beverages
Product
Austin, TX, USA
Posted on Tuesday, August 22, 2023
WE DEVELOP INNOVATIVE BEVERAGE BRANDS FOR THE NEXT GENERATION OF DRINKERS.
Born in Austin, TX. BeatBox Beverages is a collection of millennial founders and established industry veterans developing innovative beverage brands for the next generation of drinkers. BeatBox Beverages was founded on the belief that future generations will continue to demand products that authentically connect with their lifestyle. Our mission is to create cutting-edge beverage brands that speak to innovative individuals.
Job Summary:

The QAQC and Product Development Planner 2 will be the subject matter expert for quality
assurance and quality control programs at Beatbox Beverages, supporting the Operations
Team in the areas of QAQC, Product Development, R&D, and Compliance, ensuring program
compliance at all times. This person will report to the Director of Product Development and QA
and will work alongside the QAQC and Product Development Planner 1. This position will be
remote but must be flexible to report onsite if located in Austin, TX. There will be required
travel up to 10% of the time.

Duties / Responsibilities

Comanage QAQC throughout all co-packers and vendors.
Monitor, track, and document all current co-packers QAQC processes and data.
Comanage all QA/QC projects and develop quality assurance standards and company
processes.
Maintain complaint and nonconformance processing through records and tracking systems,
including root-cause analysis and corrective actions.
Comanage internal sample analysis, and third-party lab analysis.
Comanage document control, QC data evaluations, visual tool generation, and standard
operating procedure writing relating to QAQC, research and development, and compliance.
Assist with innovation timeline management, and structured communications.
Assist with onboarding new products and creating quality measurements to track product
improvements.
Conduct all activities in accordance with local, state, and federal liquor control regulations.
Comanage TTB Formulas, TTB COLAs, and any other compliance items and research as
requested.
Provide scientific technical support to the Operations Team.
Continued research and education to ensure continuous improvements are being made.
Perform other administrative tasks as assigned by the Director of Product Development and
QA.

Required Skills / Abilities
Preferred experience in the food and beverage industry.
Proficiency with Microsoft Office Tools such as Excel, Word & PowerPoint.
Ability to grasp scientific concepts quickly and apply this knowledge to solve problems
quickly.
Ability to multi-task and perform in a deadline-driven environment.
Excellent communication and planning skills.
Strong organizational habits, a self-motivated work ethic, and good critical thinking/problem
solving skills.
Motivated to make a difference.
Outgoing personality with strong social and interpersonal abilities.
Preferred location: Austin, TX.


Education and Experience
Bachelor's degree in chemistry, biology, food science, or a related field.
Experience with local, state, and federal wine, beer, and liquor regulations.
BeatBox Beverages provides a fair and equal employment opportunity regardless of race, color, religion, national origin, gender, pregnancy, sexual orientation, gender identity/expression, age, marital status, disability, or any other legally protected characteristic. BeatBox Beverages hires and promotes individuals solely based on qualifications for the position to be filled and business needs.