Product Manager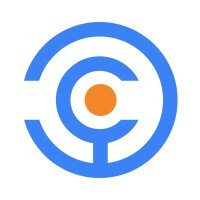 BabylonChain
Product
Remote
Posted on Thursday, November 9, 2023
About Us
Babylon is a top VC-backed blockchain project founded by Claude. E. Shannon Award recipient, fellow of U.S. National Academy of Engineering, Professor David Tse from Stanford University. The project's mission is to bring Bitcoin's unparalleled security to the decentralized world via a new public Cosmos-SDK PoS blockchain (Babylon) and a suite of inter-chain protocols. Our fast-growing team consists of elite scientists and engineers, seasoned marketing and business development professionals, as well as renowned business advisors. Our team culture is open, inclusive, agile, and passionate, and we highly value everyone's personal growth.
About you
Babylon's BTC security sharing protocols include an infrastructure stack (such as networks, bridges, APIs, SDKs, etc.) and an economic stack (such as reward distribution, inflation adjustment, etc.). We are looking for an experienced product manager to join us and lead the success of the infrastructure stack. You will design and drive the end-to-end product lifecycle, involving research, design, review, marketing, upgrade, and customer support. Your main responsibilities include:
Conduct market and competitor product research

Define product offerings and roadmap

Define product specs, workflows, and user experience with the engineering team

Oversee product development, improvements, and upgrade

Provide guidance, advice, and support to the marketing and business development teams to ensure successful product launch and adoption

Attend product-related meetings and events. Collect feedback from customers and communities on the products and use the feedback to drive product upgrade/iteration/pivot.
Requirements
You are an innovative product manager with hands-on experience in the management of infra-oriented technology products. You are passionate and ambitious about blockchain and want to make the maximum impact and get rewarded. You have solid understanding of software design and development and have high work standards. You are open, responsible, and willing to help others.
3+ years of experience in managing technology products with solid track record of success

Product management experience in blockchain infrastructure projects (especially L1, L2, and cross-chain projects) is a strong plus

A creative thinker, passionate about identifying and solving problems in the blockchain industry and delivering value through products and services

Deep understanding of blockchain infra product market

Excellent product design skills

Excellent interpersonal skills

Attention to details