Senior Customer Experience Agent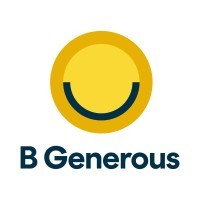 B Generous
Customer Service
Remote · United States
Posted on Thursday, September 29, 2022
To Apply: Please Send Your Resume to Co-Founder & COO Neil St. Clair at neil@bgenerous.com with our Director, Customer Service Nathen Brickner at nathen@bgenerous.com included as well. Please use "Sr. Customer Experience Agent + Your Name" as the email subject.
Salary Range: $40,000-$55,000 based on experience.
***
The Senior Customer Experience Agent (SCEA) will work with our Director of Customer Service and report directly to them. This role has the opportunity to grow into a leadership position within Customer Service in the future.
You will be responsible for several aspects of customer experience for the current nonprofit donors we service (i.e. the people donating to our nonprofit clients). Additionally, you will work closely with our product and technology teams to provide feedback on current user engagement/product extension creation, adoption, and evangelism.
For our ideal candidate, we are looking for an affable, seasoned and autonomous customer experience team member with deep knowledge and experience working with fintech clients, nonprofits, donors, and/or nonprofit technology. If you enjoy working in a fast-paced, highly iterative environment, owning your domain, and, if you want to make the world a better place while working with a highly experienced and passionate team, then this role may be right for you!
Duties & Responsibilities
The Sr. Customer Experience Agent will work with the Director, Customer Service to assist with troubleshooting of donor issues, and provide quick, effective feedback to improve the product and mitigate contacts to support. You should be driven by providing world-class experiences and customer satisfaction with a huge focus on anticipating needs to provide the most impactful support.
Assist with inquiry resolution for B Generous donors through email, chat, and phone support
Handle donor interactions with efficiency, empathy, and ensuring a high level of customer satisfaction
Help craft internal and external content to assist launch of the Customer Service operations
Work closely with relevant stakeholders to increase operational efficiency of the department and processes
At scale, handle escalated customer service inquiries and technical investigation from tier 1 support team
Thoroughly document details of issues and resolutions to ensure all cases are handled in compliance of both company and regulatory policies
Consistently meet expectations of output, and quality as it pertains to donor satisfaction and adherence to policy
Provide feedback to a B Generous cross-functional leadership team, ranging from Product, Tech, Marketing, Management, etc. on donor client issues, needs, and desires, including product feedback.
Understand the entire customer journey and lifecycle, and provide feedback and strategies to increase client and donor engagement with the B Generous product
Be an extreme B Generous product expert with a deep and sophisticated understanding of the technical, compliance, and design aspects and benefits of our product
Experience (Highly Preferred)
Minimum of 2 years+ of multi-channel customer service experience working directly with donors or borrowers (e.g. financial product obligors)–though other relevant experience will be considered
Experience using CRMs, analytics platforms, email automation, and customer service ticketing platforms (e.g. Intercom or ZenDesk)
Skills curating both internal and external resources as they relate to issue troubleshooting and resolution
Experience training and mentoring individuals in a similar role
Fintech, or buy now pay later experience a plus
Previous Experience Working at an Early-Mid-Stage, Venture-Backed Startup with a strong social impact/mission-driven undercurrent is desired
Compensation & Special Benefits
In addition to our traditional compensation model of equity, salary, and bonus, we also offer additional benefits, including, but not limited to:
Flexible working location/hours (e.g. work from home + work off hours)
Company philanthropic match credit up to $500 to your favorite nonprofit organization
10-20% Dedicated Innovation Time (internal moonshot lab)
Unlimited PTO package (some rules apply)
Generous travel package and perks (e.g. company retreats)
Health Insurance
Dog-friendly company
Fun team-building exercises and events and a positive atmosphere and culture
Opportunities for advancement, growth, and leadership
Respect and priority for diversity/equity/inclusion
N.B. While this role is remote-first, it may also require regular travel for meetings with B Generous Leadership, Growth Team Members, clients and prospects where health conditions and resources allow
B Generous. is an Equal Opportunity Employer: we value diversity. We do not discriminate on the basis of race, religion, color, national origin, gender, sexual orientation, age, marital status, veteran status, or disability status.
B Generous is only able to hire U.S. citizens or those with the right to work in the United States at this time. We are unable to offer visa sponsorship or take on a visa transfer.
***