Senior Executive Assistant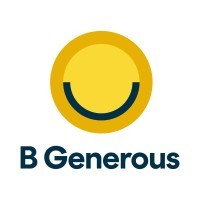 B Generous
Administration
United States · Remote
Posted on Tuesday, September 13, 2022
N.B. The maximum salary for this position is $90,000 (USD) per year, commensurate with experience.
The Senior Executive Assistant will work directly with our Founder & CEO and Co-Founder & COO on a day-to-day basis. This role will have a path to ultimately become a Chief of Staff or assuming a role in another department within the company based on your interest.
In this role you will be responsible for a variety of processes for our senior leadership with an emphasis on scheduling, calendaring, project management, booking travel and coordinating event logistics, filing out and submitting applications for speaking engagements, awards, handling basic administrative company tasks (e.g. getting items notarized, ordering team lunches and offsite meetings, handling travel arrangements), etc.
For our ideal candidate, we are looking for an individual with 2-3 years of experience in the professional world who is meticulous, detail oriented, proactive, diligent and autonomous with a track record of working with senior leadership. A basic understanding of startups and startup culture, as well as nonprofits will also be important for this role.
If you enjoy working in a fast-paced, highly iterative environment, owning your domain, and, if you want to make the world a better place while working with a highly experienced and passionate team, then this role may be right for you!
Duties & Responsibilities
The Senior Executive Assistant will work directly with senior leadership on a variety of areas, including, but not limited to:
Scheduling Meetings/Calls & Calendar Management for CEO & COO (this will be a significant part of the role)
Booking Travel & Itineraries
Project Management & Meeting Preparation/coordinate and logistics
Email Correspondence
Phone Correspondence
Expense Management
Vendor Searches
Assisting company recruiter with sourcing new candidates
Applications & Sponsorship for:
Events
Speaking engagements
Company Awards
Research projects
Event Planning & Logistics
Office Management Duties & company culture development
Basic HR functions
Assisting with Employee onboarding/offboarding
Experience (Highly Preferred)
2-3 years + of experience working directly with CEOs or senior management executives at a Startup or Nonprofit, or in a similar capacity. A college degree is highly preferred, but not required, and equivalent experience (e.g. military experience) will be accepted in lieu of a degree. We will also work to support those working towards the completion of their degree, so long as it can be done during non-work hours.
Basic familiarity with the Buy Now, Pay Later industry and also with nonprofits
Excellent verbal, written, social media, and interpersonal communication skills. This role will also require a high-level of EQ to serve as gatekeeper and liaison/representative of senior executives
Ability to manage and balance complex, varying, and urgent tasks across a variety of areas and subject matter (ability to multitask and work fast is critical for this role)
Willingness to parallel the working energy, time, and environment of the senior leadership team (this is not a 9-5 job and will require flexible hours from you)
You must be exceedingly curious and eager to learn with a desire to take on a larger and more active role in other areas of the company within a two-year timeframe
Familiarity with Google Workspace (e.g. Gmail, Calendar, Sheets, Presentation, etc.), Slack, Asana, etc. is required
Familiarity with Brex (or similar expense management cards), Travel Booking, Expense Reporting, and related software is important
A high-degree of detail orientation, proactivity, meticulousness, and ability to follow instructions while improving on processes and operational efficiencies
Experience in marketing, PR, social media management, event management will also be helpful
Experience as part of past high-paced startups and/or administration for a high-growth senior leadership team
Domestic travel is required for this role, about 25% of the time (e.g. joining senior team members at conferences, events etc.)
Compensation & Special Benefits
In addition to our traditional compensation model, we also offer additional benefits, including, but not limited to:
Flexible working location/hours (e.g. work from home + work off hours)
Company philanthropic match credit up to $1,000 to your favorite nonprofit organization
10-20% Dedicated Innovation Time (internal moonshot lab)
Unlimited PTO package (some rules apply)
Generous travel package and perks (e.g. company retreats)
Health Insurance
Dog-friendly company
Fun team-building exercises and events and a positive atmosphere and culture
Opportunities for training, advancement, growth, and leadership
Respect and priority for diversity/equity/inclusion
N.B. While this role is a work-from-home role, it will also require travel for meetings with B Generous Leadership, clients, and lending partners where health conditions and resources allow.
B Generous. is an Equal Opportunity Employer: we value diversity. We do not discriminate on the basis of race, religion, color, national origin, gender, sexual orientation, age, marital status, veteran status, or disability status.
B Generous is only able to hire U.S. citizens or those with the right to work in the United States at this time. We are unable to offer visa sponsorship or take on a visa transfer.