Sales Development Representative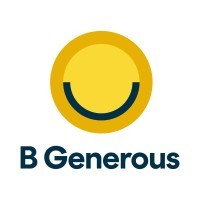 B Generous
Sales & Business Development
United States · Remote
Posted on Thursday, July 28, 2022
In your cover letter, please briefly address the following questions:

1) Why do you want to work at B Generous?
2) What has been your experience in business development or sales development roles?
3) What motivates you?

Please be specific.
***
As a B Generous Sales Development Representative (SDR), you will engage in outbound prospective customer calls, video teleconferencing, and follow-up emails to generate qualified executive-level leads who will attend a first meeting (discovery call) with a B Generous sales professional.
The focus of your efforts will be executive and senior level personnel at large U.S.-based nonprofit organizations. You will be tasked with researching, quickly gaining rapport, explaining the B Generous value proposition, and obtaining and scheduling a commitment to a further discussion with a B Generous sales professional.
You will be provided with a geographic and/or vertical territory and prospective accounts and contacts. Prior to setting a qualified sales call, your responsibility will be to research, qualify the nonprofit organization, and qualify the executive contact.
We are looking for a candidate who is anxious to pick up the phone and meet prospective customers, thrives in a fast-paced environment, effectively manages time, can manage and motivate themselves in a remote selling environment and has a competitive positive attitude.
For our ideal candidate, we are looking for at least one year in Sales Development, Business Development, Political Campaign Fundraising, or a role with high volume sales calls into the nonprofit or small business market. An understanding of nonprofit organizations and an eagerness to learn and potentially advance into a sales role is also desirable.
If you enjoy working in a fast-paced, highly iterative environment, owning your domain, and, if you want to make the world a better place while working with a highly experienced and passionate team, then this role may be right for you!
***
Duties & Responsibilities
The Sales Development Representative (SDR) will be responsible for meeting or exceeding monthly and quarterly sales meeting attendance goals.
The SDR will be responsible for engaging and qualifying nonprofit organizations for their suitability to utilize and benefit from donate now pay later financial technology.
The SDR will work closely with professional sales leaders to identify and engage with midsize and large nonprofit organizations.
The SDR will utilize a customer relationship management system (Salesforce) to log calls, improve customer data, and manage their day-to-day activities.
While this is an entry level sales role, there will be opportunity to advance into a professional sales role upon consistent successful performance.
Experience (Preferred)
1+ year/s of outbound business development experience with phone and video teleconferencing and email communication to senior management or executive leaders at nonprofit organizations, political engagement and fundraising activities, or business development efforts with small/medium business technology solutions or small/medium business fintech solutions a plus.
Compensation & Special Benefits
In addition to our traditional compensation model, we also offer additional benefits, including, but not limited to:
Flexible working location
Company philanthropic match credit up to $1,000 to your favorite nonprofit organization
Unlimited PTO package (some rules apply)
Health Insurance
Dog-friendly company
Fun team-building exercises and events and a positive atmosphere and culture
Opportunities for advancement, growth, and leadership
Respect and priority for diversity/equity/inclusion
B Generous. is an Equal Opportunity Employer: we value diversity. We do not discriminate on the basis of race, religion, color, national origin, gender, sexual orientation, age, marital status, veteran status, or disability status.
B Generous is only able to hire U.S. citizens or those with the right to work in the United States at this time. We are unable to offer visa sponsorship or take on a visa transfer.